Cachoeira de Emas is a very tiny town. The one bridge over the river in town is a single lane, and there's a light on either side of the bridge letting traffic know when it can go over. We've been through the town a few times, and I don't know that we've seen more than three or four cars wait to cross the bridge.
The only reason you'd go to this town is to swim and hang out under the dam. I'm told that since this area is under a severe drought, that the current flow is "almost nothing" compared to what it normally is.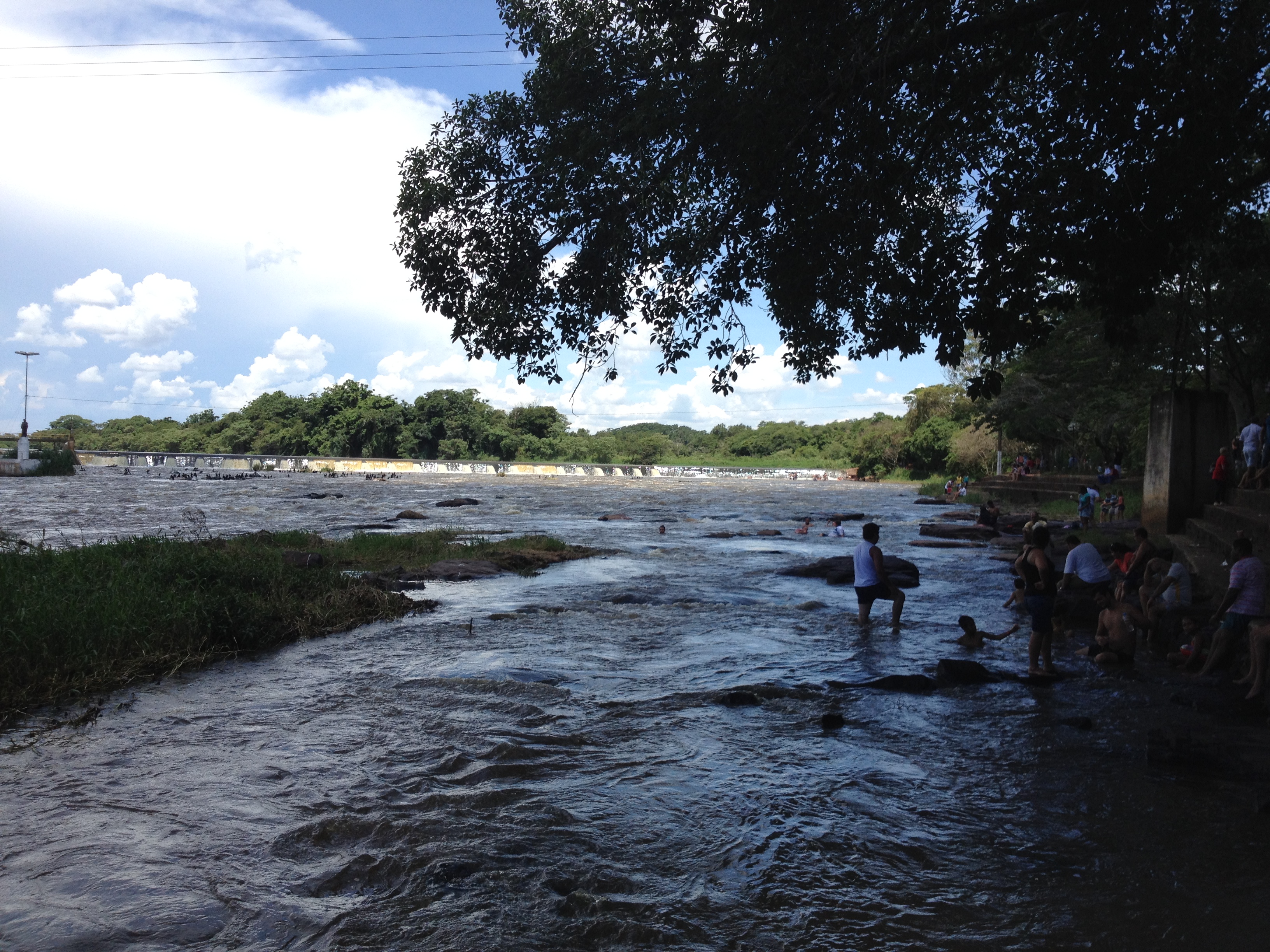 There is more dam to than I could take in a single shot, but the above picture at least shows you about 75% of it. Living in central Texas, that's more water than I've seen flowing in a very long time.
A little further down, there's a little river beach area that has a bunch of small restaurants lined up along side it. It was very hot when we went, so the number of people out there was less than normal.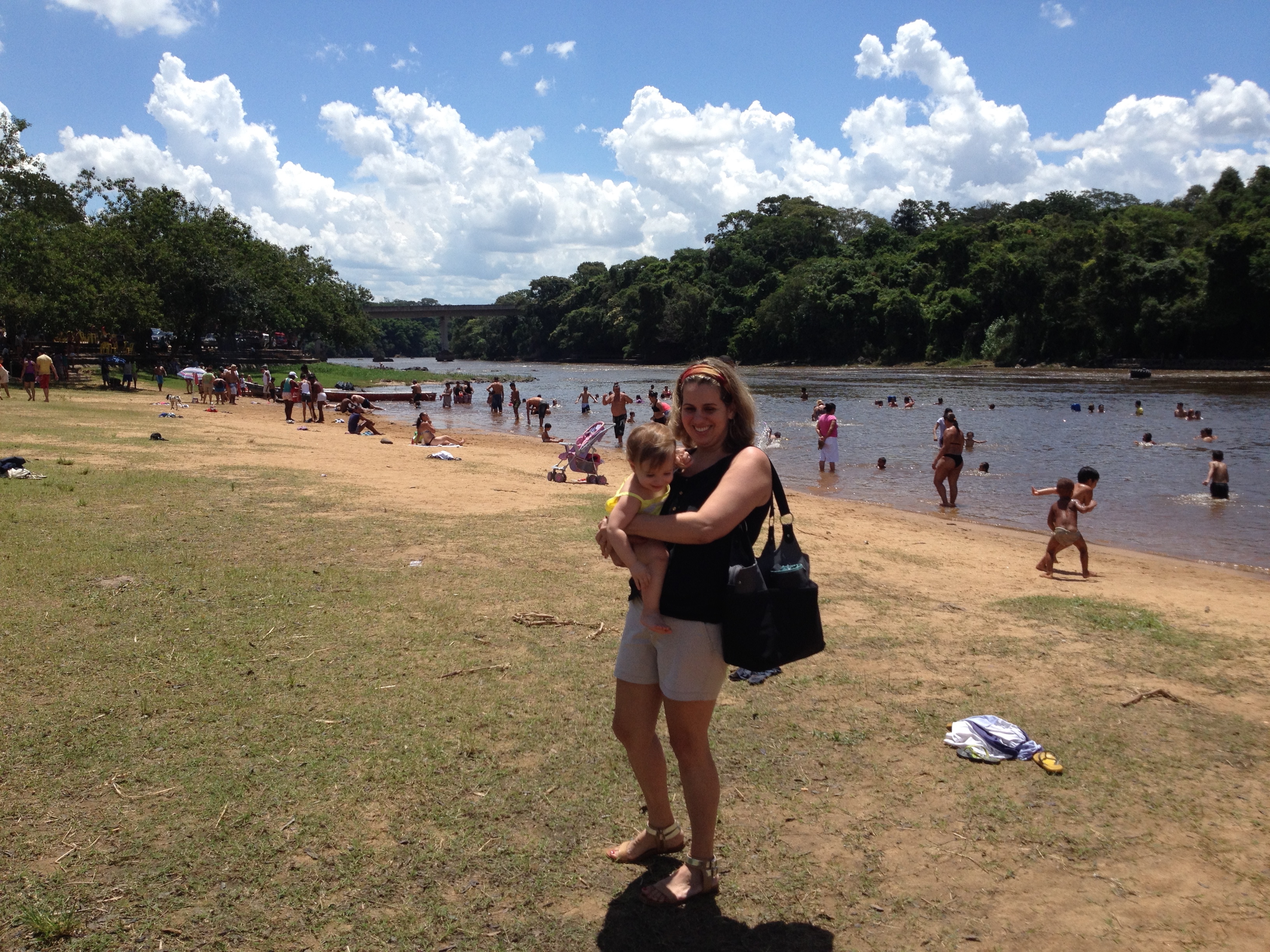 And just to put in a few more photos, here's a shot of me and Zoey looking up from the beach towards the dam, and a picture of some of the buildings along the river.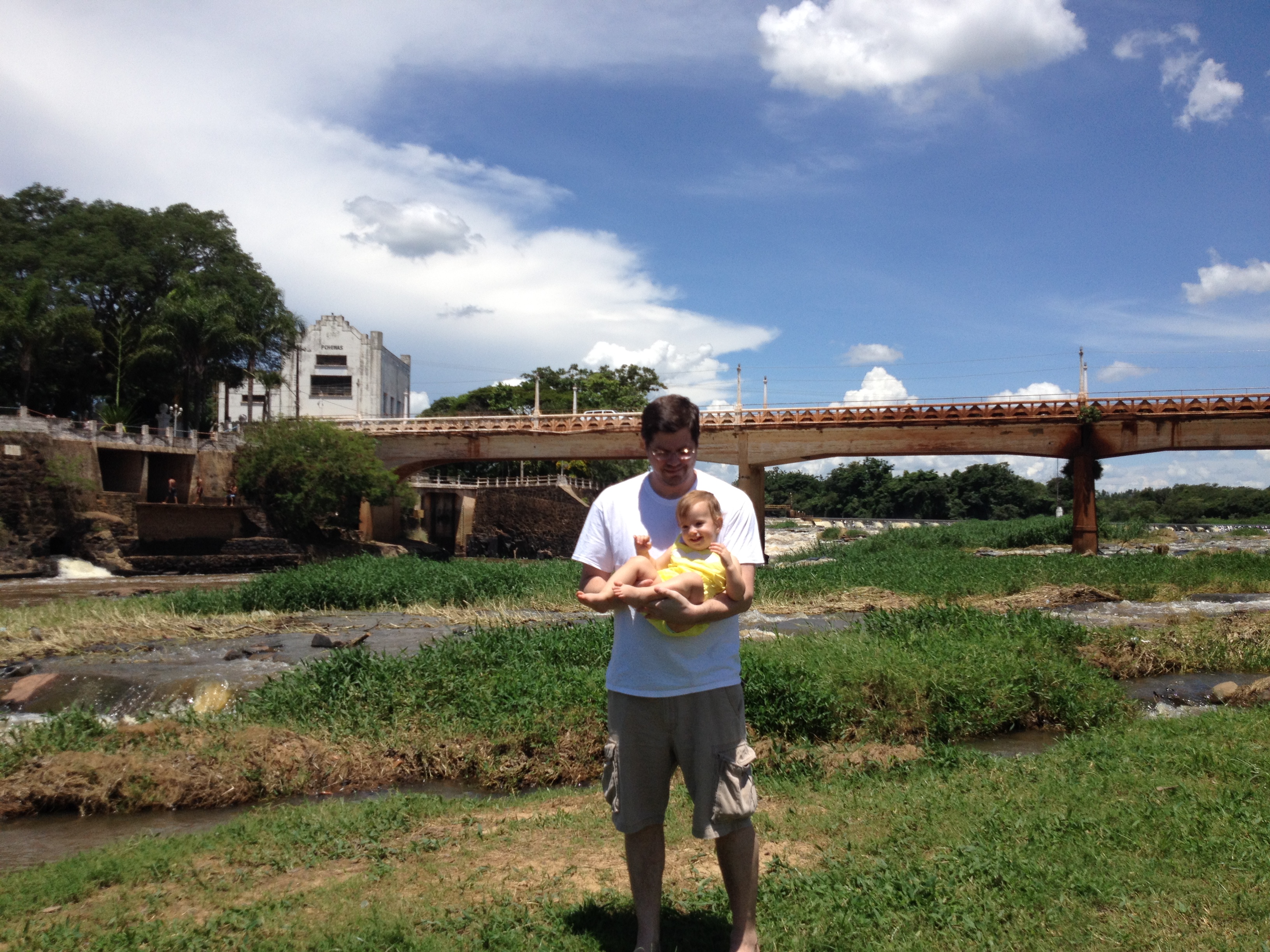 I believe the white building in the next picture provides hydro electricity to the town, I'm not sure what the brick building on the left provides.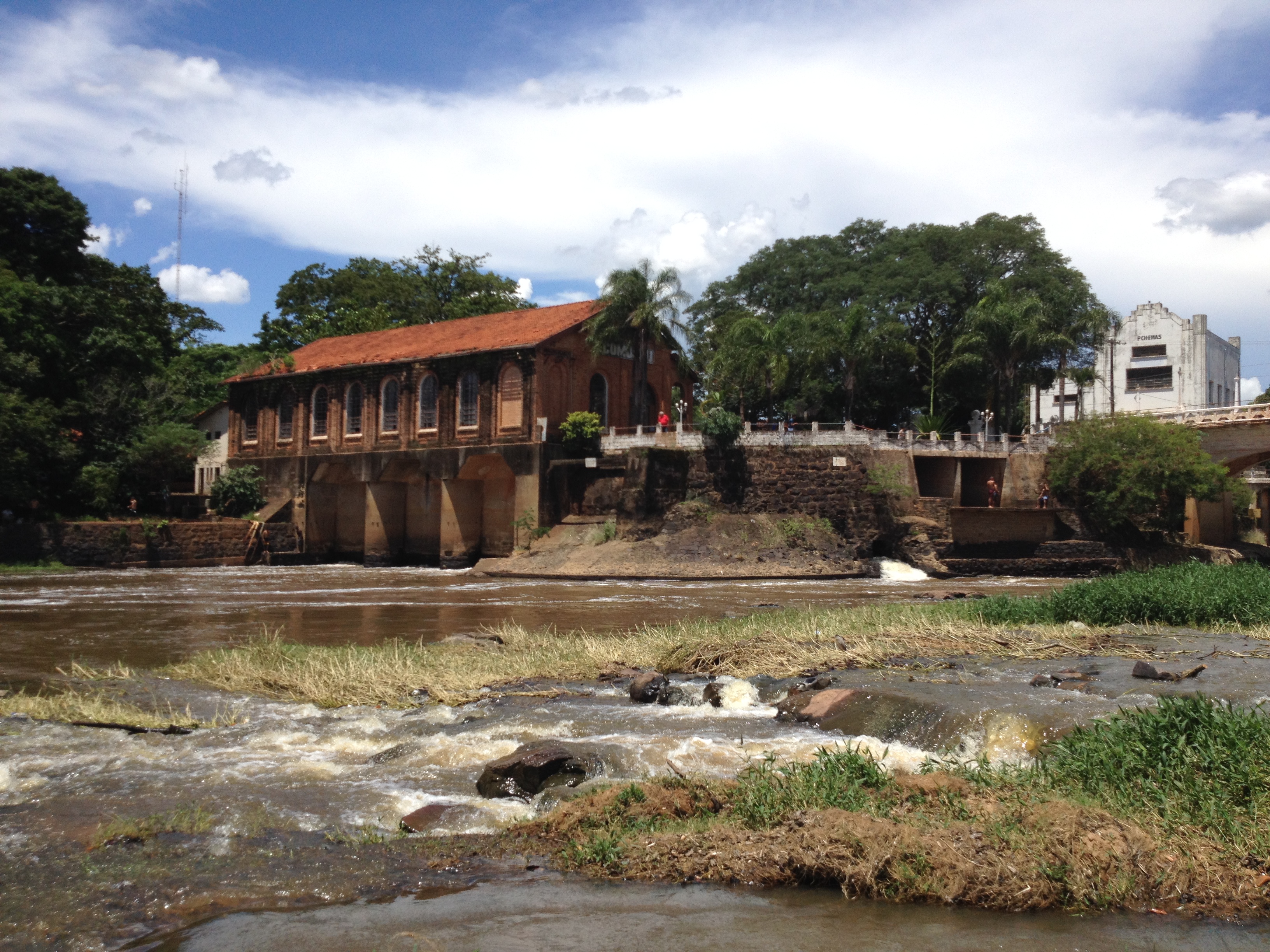 Being that it was very hot, we went to the one restaurant in town that had A/C, had an appetizer and a beer before heading home.